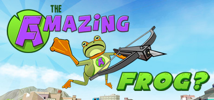 Amazing Frog?
Release date: 11/20/2014
Developer: Fayju
Publisher: Fayju
Genre: Adventure, Indie, Early Access
Languages: English
Requirements: View details
Features: Single-player, Shared/Split Screen, Full controller support, Steam Cloud
Amazing Frog honest review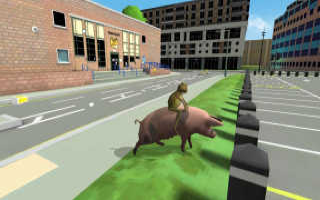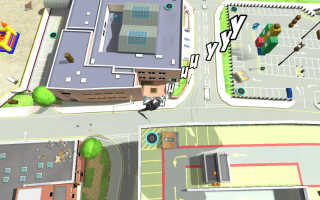 Amazing Frog is an open world sandbox game where the protagonist is a restless frog. The game is based on exploring the town of Swindon. Participate in numerous activities, earn points and rewards, and just keep on playing without any restrictions.
Graphics — 4/5
The developers of the Amazing Frog, Fayju, have worked relentlessly to produce such amazing graphics. They have paid attention to each and every detail. Whether it's the town of Swindon or the landscape of Swindonshire, everything has been designed intricately.
Amazing Frog game supports Virtual Reality as well (only on Windows PC, not on Playstation VR). Currently, it is compatible with Oculus Virtual Reality headset. During a jump in the sky or during a drive on the road, you will experience the mesmerizing graphics in virtual reality.
Gameplay — 5/5
As mentioned earlier, Amazing Frog is a sandbox game with no defined tasks, missions, or targets. There are multiple tasks in the game for you to achieve. The basic aim of the player is to search for trophies, gather achievements, and proceed in the game.
There are three game modes in the game – hideout, play on own, and split screen. The split screen mode allows four players to play Amazing Frog at the same time. As soon as you enter Swindon, you are exposed to a world numerous fun-filled activities. Get in the driver seat and roam around Swindon in the cars, buses, and scooters.
Jump on the trampolines, mattresses, exploding barrels, and much more. Demolish the surroundings by shooting with the guns or laser, use the crossbow and aim at the targets. Explore Swindon Fart Gallery, workout in the Fart Gyms, and discover underground sewers filled with frog zombies.
Cross the Wall to escape into Swindonshire, an exotic island spread over 20 km. Connect with nature by swimming in the water, ride the pigs, discover hidden secrets, and escape from the merciless sharks. It all makes Amazing Frog really fun!
Controls — 5/5
The gaming controls seem lucid enough for both the beginners and the advanced players. You just have to embark on a spree and get involved in the activities as you approach them. For example, when you want to jump in the air using a trampoline, just hop on it and hover in the air.
In the hideout mode, you can learn about the Amazing Frog game, how it works, and then you can proceed with the self and split screen gaming modes.
Replay Value — 5/5
As you are continuously on a mission to explore the town of Swindon and Swindonshire islands, you cannot get bored in the game at all. Further, split screen mode allows four players to play simultaneously. This is highly beneficial for enhancing the user engagement.
The game is regularly updated, and to learn about the latest updates, you can confront Gaz and Hal in the Swindon town. The endless adventures, intriguing activities, extended gameplay, etc. are enough to engage the user for a longer duration.
Conclusion
To summarize, we can say that Amazing Frog game is an excellent sandbox game for the gaming enthusiasts. The different kind of involvements in the game intrigues the user.
TThe Oculus VR support enhances the value of the game. For those who prefer gaming in VR mode, they can use Oculus headgear for the purpose.
TFor smooth functioning, Amazing Frog demands minimum system configuration for computers driven by Windows, Mac OS X, and Linux. Consider these before purchasing the game. In the nearest future, it might be released on Xbox One, Xbox 360, PS3, PlayStation 4 (PS4), and even Nintendo Switch or mobile version for Android.
Conclusion
Let the hyperactive frog entertain you with its peculiar style in the Amazing Frog. If you like sandbox games, this game deserves your attention.
Pros:
Truly open world gameplay;
Endless adventures and numerous activities;
Excellent graphics with VR compatibility;
Compatible with Windows, Mac OS, and SteamOS Linux.
Cons:
Lack of missions;
No difficulty level;
Demands advanced hardware and software configuration.
Top-3 Amazing Frog videos
Amazing Frog? Best Frog in Show
NAILED IT!!!!!! | Amazing Frog | Fan Choice Friday
EENAGE MUTANT NINJA...FROGS? - Amazing Frog - Part 104 | Pungence
This links follows to webpage, where you will find links to official sources of Amazing Frog? game. If you are Windows PC or iOS user, then just click to button below and go to page with links. Please note that this game may ask for additional in-game purchases and permissions when installed.
Get game